Last night, I had the opportunity to attend the Rhea Lana Consignment Sale Half Price night for Consignors only, thanks to my friend, Rhonda, who consigns with them. I had the pleasure of attending with 3 lovely ladies who just so happen to be awesome moms as well! (Yes, Kalynn, you're already a mom, even if she hasn't broken out yet!) My fabulous in-laws watched the little lady and I got some much needed girl time! Plus… I got all of this… for a quarter less than $40.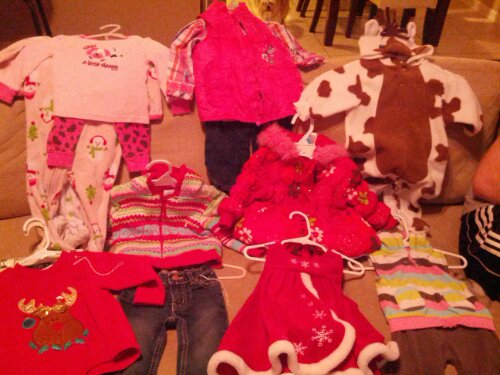 In case you can't tell, there are 4 sets of jammies, two fall outfit, one horse costume, two Christmasy outfits, one Christmas dress and one winter coat. Not pictured: an adorable shopping cart seat cover for my little sitter.
Speaking of sitter… look at my little sitter!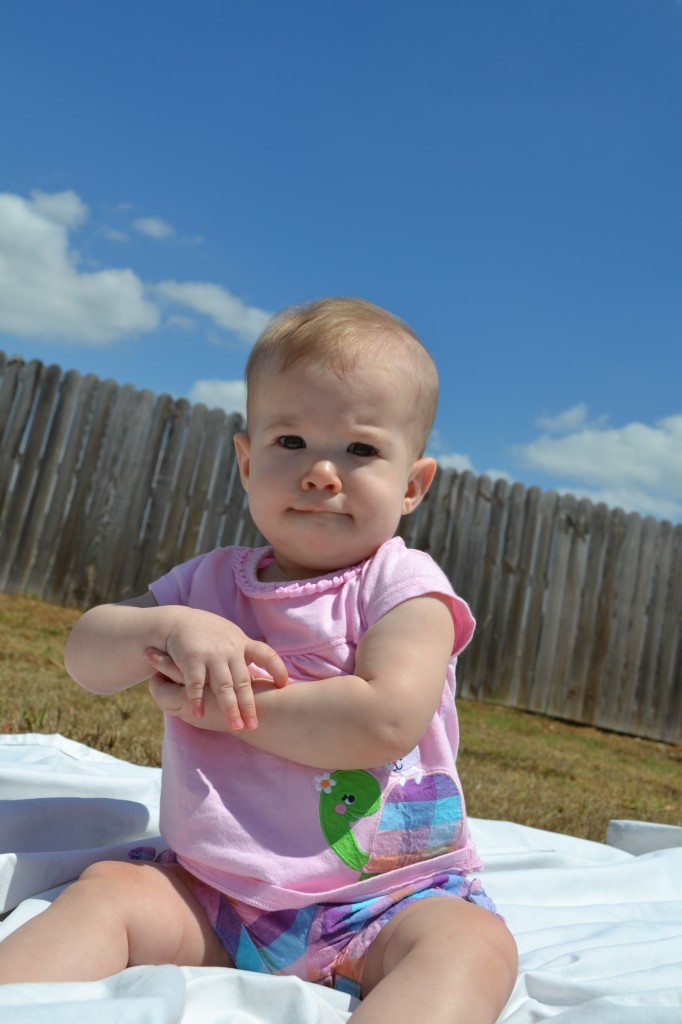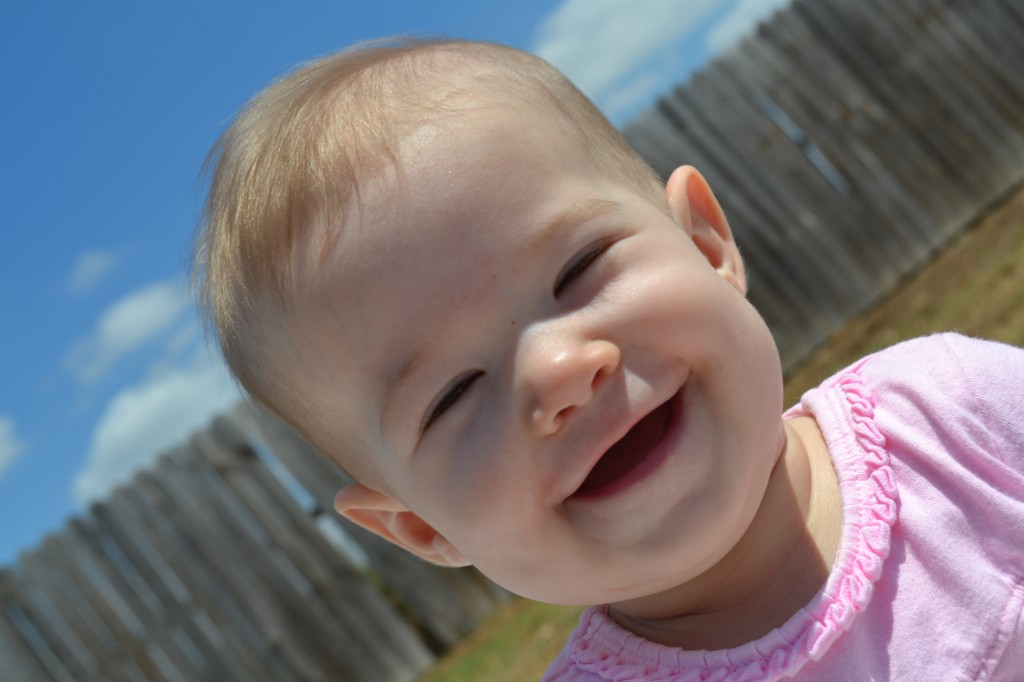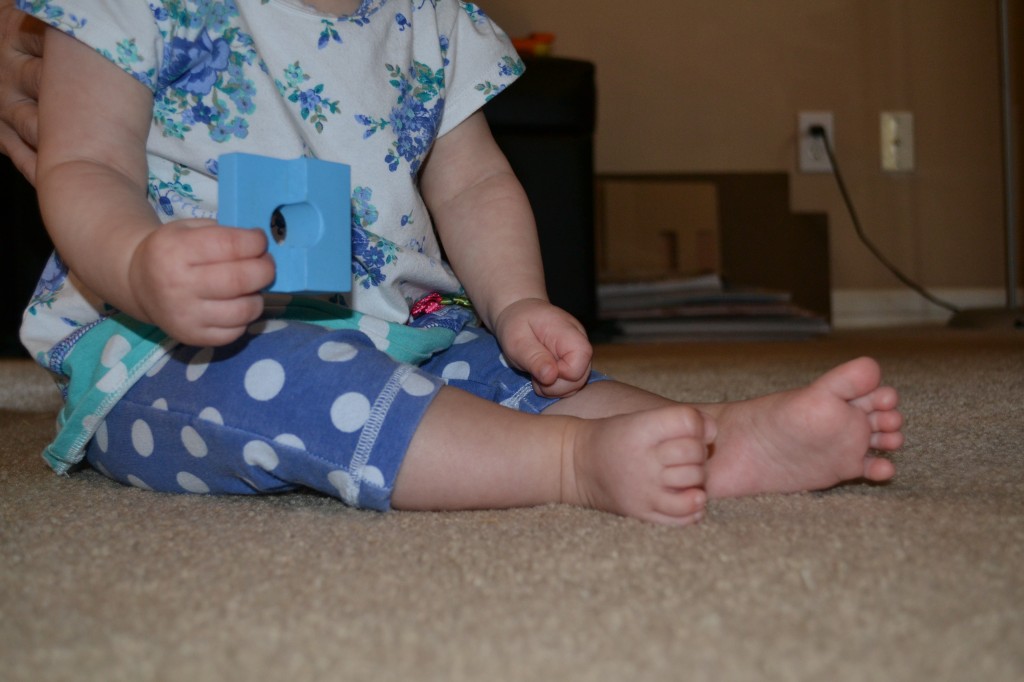 Sometimes I can't stand how cute she is! Don't worry, friends and family, I'll be posting some more of these on Facebook. Also, if you missed last week's $3 dinner challenge, you can check it out here.