Man, getting pictures posted every day is hard! I think from now on, I'll take pictures daily, but maybe only post every other day. Yesterday we ran lots of errands. Avie got a little bored.
 At Walmart I got some crazy good deals. These Glade refills were $1.98 each, with a $2 off coupon, made them -$.02 each! The two Glidden paint samples (in front of the refills) were $2.94, with $2 off coupon, made them $.95 each. The Starkist Tuna was $1.12, with a $.55 off coupon, made them $.57 each. The Eckrich sausages were on sale for $2.50, with $.55 off coupon, made them $1.95.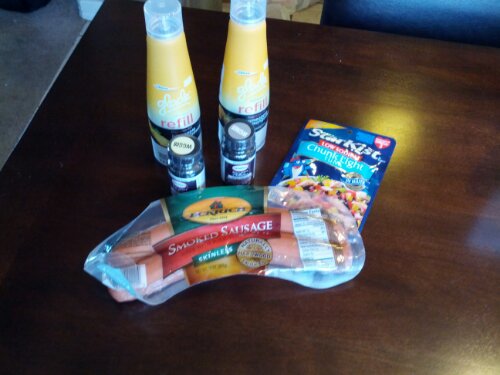 Over at Walgreens, I found some other great deals! The ZzzQuil was $4.99, with a $1 RR (to use on next purchase). The Pure Silk was $1.29, with $.75 off coupon, making it $.54. The Carefree liners were $.99, with $.50 off coupon, making it $.49. The Mars Candy bars were $.59 each, with $.75 off 2 coupon, made them $.09 each!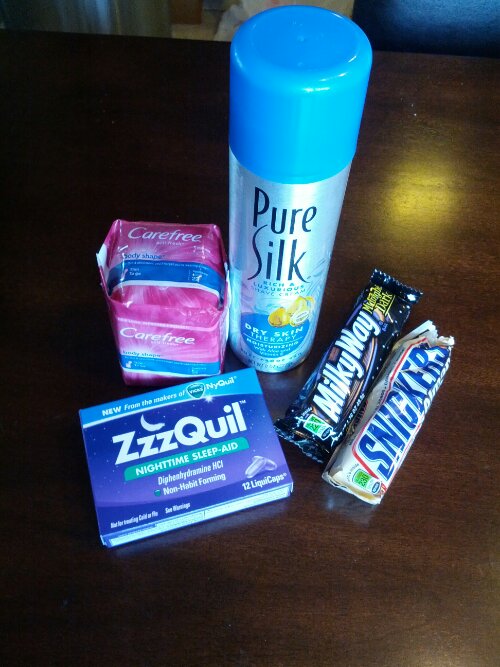 Then, last night I made Strawberry Pizza. It's basically a sugar cookie crust with cream cheese sauce and strawberry topping. Here's what's left of it. Mmmm… makes me want to go grab a piece!
Today, we did a few more errands and hung out. Also, I harvested a few of my ripe tomatoes. They're sunbathing now so that they'll turn nice and bright red!
Tomorrow, Miss Avie will officially be 6 months old! Stay tuned for some pictures of my sweet 6 month old!