Well, we now have a busy, busy little girl. She started army crawling a couple of weeks ago, but now she's all over the place. A week ago, I went in to get her in the morning and she was SITTING! From then on, she can get to sitting from her tummy any time she wants. Then a few days after that, I went to get her from her nap and… there she was:
My baby is getting big! Now pulling up to standing and then sitting back down is her favorite game.
Other than a busy baby, we've had a busy couple of weeks. First of all, I have started making shoes! I've made quite a few pairs and some for some friends. Avie has some cute ones that I don't have a picture of, but Avie's little friend, Jack, had a birthday and I made these: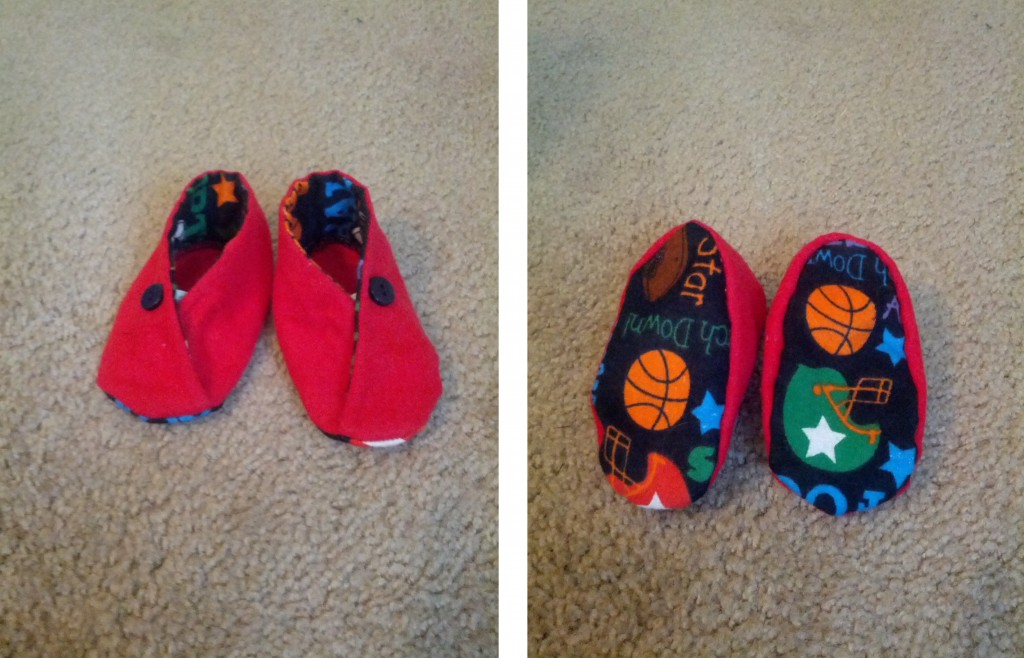 And I also made a pair for my friends new baby, Mason! I used this template, but I used flannel, rather than felt. I made two of each for each shoe. Then I put the right sides of the top together and sew a seam along the top, turn it out and press it. Then, I serged the bottom to the top on the inside (you have to put the bottoms backwards, with the piece you want on the inside on the bottom and the piece you want on the bottom on the outside). Once I turned them out, I used a button on one side of the shoe where the elastic is. On the tiny ones I made for Mason, they looked a little too big, but these ones need it.
Another fun thing is that we bought a great camera!
With it, we got to take some awesome pictures while my family came to visit.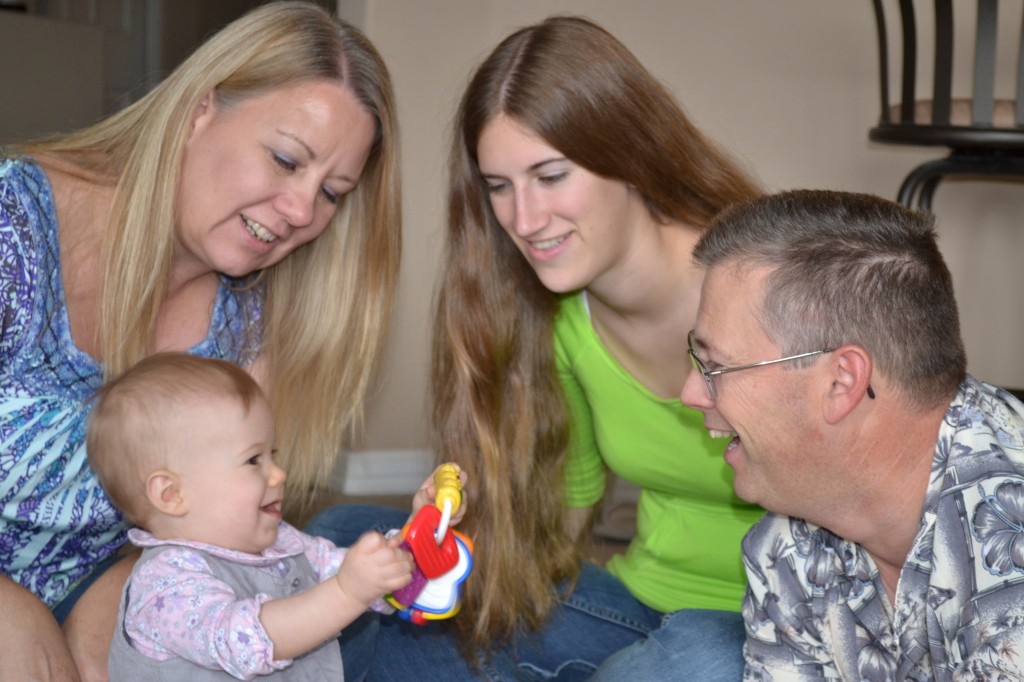 I'm sure you'll be seeing more of my handywork on the pretty camera rather than my phone in the future! Hopefully next week I will get the lower blade (I ordered the wrong one) for the serger so we can finally make some leggings! I'll keep you posted.